Maria Watson
The Details Director
Helping big-picture thinking business owners to get organised and productive! 🚀Overloaded? Overwhelmed?
I'll help you get over it. 💥
©️ 2023 The Details Director
About me
---
Think of me as the logical, orderly side of your brain. You're at your best delivering creative, client-serving, innovative stuff that comes naturally.I'm at my best when I'm organising and simplifying operations to help keep you on track and at ease.When your business's 'back end' feels out of control, in a mess and overwhelming, I'll help you get organised so that your head and desk stay clear.To find out more about how I can help you, with my Organise Your Business Package click the link below 👇 and let's have a chat.
©️ 2023 The Details Director
Work with me
---
Organise Your Business (OYB) 🚀
3 months to organised calm 🙌
Make simple yet powerful changes to your business operations to reduce stress, increase efficiency and make you a happier (and calmer) business owner!You'd love to be able to enjoy running your business.  Instead, you feel constantly stressed. Disorganised.  Like you're being pulled in five different directions or hanging onto the reins of a runaway horse. 🐎Let's put you back in control. 🙏
---
Introducing Organise Your Business (OYB)… 💡
Designed especially for business owners who are 'chiefs of everything', OYB makes every day calmer, more focused and more productive. 🚀This 3-month programme will get you and your business organised and on track while still keeping on top of your regular work. 🙌Together, we'll take the steps to organise your business so that:⭐ You can focus on the things that really need your attention
⭐ You clear the decks of tasks that waste time
⭐ You create simple ways to do regular tasks as efficiently as possible
⭐ You get how-tos out of your head for anyone to follow (including you)
⭐ You get the help you need from people who love the stuff you don't
⭐ You're organised and feel calm
⭐ The things that need to happen, happen
---
How does OYB work? ⚒️
It's a simple 3-step process…1️⃣ Clarity…What's working? What needs to change?Firstly, we'll get CLEAR on what's happening now and what changes need to be made to bring more order and organisation to your business so that you spend time less time worrying & more time getting important stuff done and serving your brilliant clients.2️⃣ Planning…Step-by-step plans to make the changes happenThen, we create step-by-step PLANS to make those changes happen, one at a time, while staying on top of your regular work.  Baby steps lead to big results!3️⃣ Action…Create more efficiency in your 'back-end' operations and more space in your dayFinally, you put those plans into action with me by your side for questions, support, cheerleading & accountability to keep you on track every step of the way.
---
Why choose OYB…? 🤔
Because your business is as unique as you are and we do everything with that in mind!  Making simple changes and improvements that fit your business and the way you work, so that each change feels easy and lasts.That might mean making more of a tool or piece of tech you already use.  It might be bringing more structure to your processes (or creating some!).  It might be about fixing the things that stress you out, force you to waste energy on the wrong things, or stop you from making money.It doesn't mean steaming in and turning your business into a machine that you no longer recognise or following a blueprint that's been created by and for somebody else's brain and business.We'll do this your way.  So while your route to getting organised may involve a new process, a new tool or even a new pair of hands, I'll never force solutions on you - they'll always be designed to fit you and the way you work.
---
What's included in OYB? 👀
CLARITY…🙏🔵 A Pre-Session OYB Questionnaire for you to download the messy 'problem areas' on your desk and in your head so we know what we're dealing with before we speak.🔵 A 1-2-1 OYB Session where we'll dig deeper into those areas of frustration to understand the changes we need to make and brainstorm what your new organised business will look like.🔵 A personalised OYB Review Trello Board mapping out EVERYTHING from our OYB Session with suggestions & plans to improve efficiency, streamline systems & create more space in your daily operations.PLANNING…🧭🔵 Fortnightly 1-2-1 Planning Sessions to prioritise your focus as you work through each stage of your Trello Board.🔵 Simple, Step-by-Step Action Plans (in your Trello board) that set out what needs to be done and in what order to implement your new and improved ways of working.ACTION…🎬🔵 Weekly accountability & reflection prompts to ensure the action plans we agreed on happen, that they work for you, and that they're making a positive difference to your business.🔵 Ask Maria: Access to ask me anything, anytime so that you stay unstuck, in flow and able to make those important changes happen. Use my logical brain throughout, so we can troubleshoot, course correct and celebrate successes.
---
How much does OYB cost? 💰
All the above with planning & action support for 90 days costs £1200To make this even easier, there's an option to pay monthly! 😊Take your business from feeling messy and stressy to being organised and calm.
👇👇👇
---
Here's what some of my brilliant clients said about working with me…😍
❤️ "Maria will help you turn chaos into clarity. An investment in time with Maria is an investment in calm and clear thinking for you and your business." - Dr Carol Sampson
⭐️ "It's…project management meets ideas Zen meets head-ordering meets systems and productivity you never knew was possible." - Lucy Whittington
💥 "Maria will take your existing limited systems and make them work better. With kindness, compassion and clarity she helps you to get organised so that you can do what you love and grow! I highly recommend." - Lisa Barry
💛 "If you're completely overwhelmed with everything you need to do, then Maria is the person to organise you and help you work more productively and efficiently." - Rachel McGuiness
Organise Your Business Tips
---
Weekly tips, to help you & your business get (& stay!) organised!Pop your details below👇👇👇👇👇👇
©️ 2023 The Details Director
Contact me
---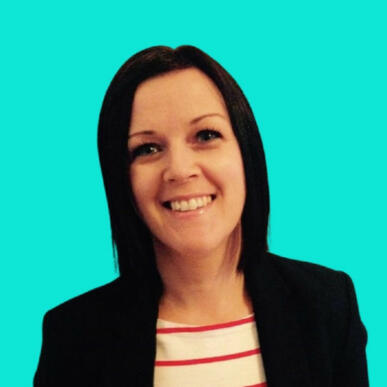 Let's get organised!
For a business with less stress, less overload and less overwhelm, please get in touch.
©️ 2023 The Details Director